How do small loans work in Quebec?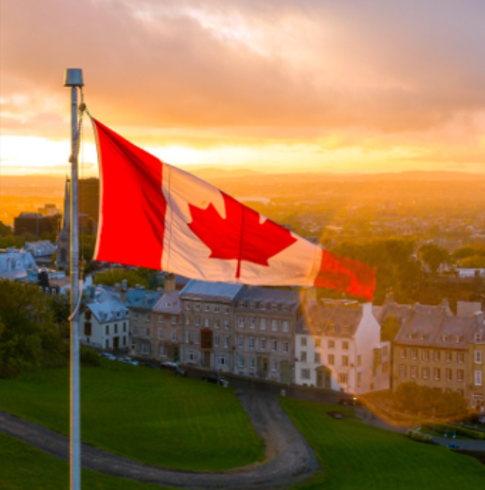 In today's economy, with rising costs of goods and unforeseen expenses appearing out of the blue, many people across Quebec find themselves quickly having to find money for emergencies and bills that just can't wait. If you need money fast and you are unable to go through the traditional banking system, you may need to seek other small loan with no credit check options such as Friendly Lender.
Small online cash loans are designed as short-term solutions for when you need money urgently. Using these types of loans in Quebec will allow you to cover your necessary expenses quickly and efficiently without going through a bank.
Any residents of Quebec over the age of 18, even those with bad credit ratings, are able to use services such as Friendly Lender to obtain a small loan. As long as you have an active bank account and earn at least $800 per month you should be able to qualify.
What are small loans?
A small loan is one that is obtained quickly by using a simple online application process. Once you become approved, your loan is transferred directly to your bank account with no extended waiting period so it can be used immediately.
The approval process for small loans in Quebec is generally very rapid. Lenders are aware that their borrowers often need quick access to funds and they facilitate this process in an efficient manner.
Because they are designed for urgent needs, small online loans are usually to be repaid within a short time frame. Depending on the lender and your arrangement with them, this time period can vary.
One of the big advantages of small loans in Quebec is that the borrower does not have to undergo a credit check in order to receive a loan. This can be beneficial for those with poor credit scores that need money for emergency purposes.
Different types of small loans
There are a few different types of small loans that people may seek for a variety of everyday reasons. Some of these differences are outlined below.
Personal loans
The most popular types of small loan are those meant for personal use when you're short on money and need cash instantly. People often seek personal loans for anything from helping to cover university tuition to car payments.
These loans don't require any charge for the application and are accepted in a short amount of time. Online personal loans sometimes have a high rate of interest, which is important to consider in order to meet the payment obligations.
Payday advances
Payday advances are similar to personal loans, with the main difference being that your time period for repayment is limited to the time you receive your next paycheck.
Since many people in Quebec receive their paycheck every two weeks, this is the expected timeframe to pay back a loan of this type. Proof of employment and salary is usually required to apply for a payday advance.
Also Read: How To Get A Cash Advance Quickly In Quebec
No credit check loans
Loans with no credit check required are aimed at those who have a bad credit history and are having trouble borrowing from their bank. Requests made for small loans without credit check are more likely to not be rejected if the borrower meets certain other criteria.
Summing up
Looking for small loans in Quebec can be challenging without the necessary information. If you decide to apply for a fast online loan, it is always important to do your homework on how they work beforehand.
If you have any other questions about how small loans work in Quebec, don't hesitate to get in touch with the team of experts at Friendly Lender today!