Choosing the right online loan provider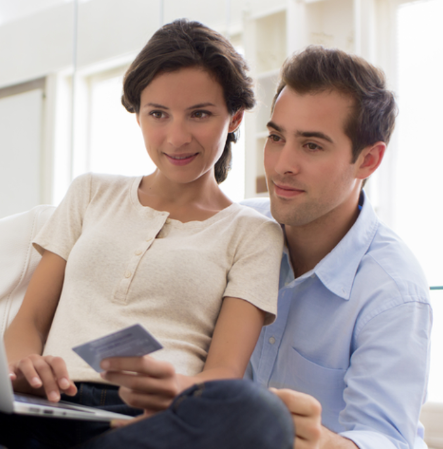 If you're having trouble keeping up with bills or if you have bad credit, an online payday loan can help you keep your personal finances in check. When it comes to choosing an online loan provider, it can be difficult to determine which company is trustworthy and right for you.
It is important to learn how to evaluate your available options and choose a money provider that best suits your needs. Not all companies are the same and staying informed is the best way to avoid unnecessary risk.
Beware of scam loan providers
When looking for a business provider of any type, it always wise to be wary of potential scams. It is unfortunate that scams still tend to be present in this day and age, but it is always better to be safe than sorry when choosing a lender that you can put your trust and faith in.
As an example, some loan institutions will ask for an advance fee to establish a borrower profile to help define your loan amounts. However, these sums of money can often be taken without the client being granting their loan.
Scams like this like this are why it is so important to choose a provider with the simple goal of helping people solve their everyday reasons to seek financial help. The consequences of falling for a scam can be significant so don't allow yourself to be deceived!
If you find yourself dealing with a deceptive loan provider, you can report it to the Canadian Anti-Fraud Centre. While there will always inevitably be scammers out to get you, try not to worry too much since most private lenders are trustworthy and have professional intentions.
Finding the best loan provider
In your search for the right loan provider, you have a number of options at your disposal to help you make the best decision. You can start, for example, by searching the web for any available customer reviews and testimonials.
Doing a bit of research ahead of time is always a good practice and once you have found some lenders that you feel suit your needs, you can compare them all to find the best service. Don't hesitate to contact them to discuss any concerns you may have.
Companies such as Friendly Lender are always ready to address the needs of their customers and can help advise you for any financial loan inquiries.  The numerous clients we have served, all with varying needs, have contributed to the quality of service we provide and helped further achieve our goal of constantly improving our service.
Summing up
When choosing the best loan provider for your specific financial needs, it is important to always be cautious and avoid potential scams and frauds. You should choose a lender who you can trust completely, and be sure to do some research in advance and compare institutions to find the ideal solution for you.
Try to choose a provider with experience and professionalism, such as Friendly Lender, one that can help guide you along the way with any questions you may have.